Dr Mark Nelson
Foot & Ankle Specialist

Clinic Home Page
Foot Care Store
Foot Medical Information

Privacy Policy
We recognize the importance of protecting the privacy of personally identifiable information collected about visitors to our Sites (web sites owned or operated by Arrowhead International, LLC). Except with respect to certain designated elements of our Sites that require registration, you can use our Sites without divulging any personally identifiable information, including your email address. Our Sites do not collect personally identifiable information about you unless you expressly provide such information to us on a voluntary basis.
We may, from time to time give you the opportunity to receive special offers, such as newsletters, email reminders or special discounts, directly from companies with which we partner. In order to take advantage of these opportunities, you must affirmatively authorize us to share your personally identifiable information with these third party partners; we will never share such information unless you specifically "opt-in" to receive such an offer from one of our partners. Similarly, as part of certain sweepstakes entries we may also give you the opportunity to sign up to receive special offers from our advertising partners. Again, during the entry process, your information will be shared with our partners only if you take specific action to indicate that you would like us to do so.
We automatically collect certain non-personally identifiable information from you to optimize our web pages for your computer such as:
· clickstream information (internet protocol ("IP") address, internet service provider, platform type, date/time stamp) http protocol information (URL requested and browser type)
· interaction information (browser interaction such as when the mouse moves over an image)
· computer information (computer and browser information)
· search terms (search text)
We may use such non-personally identifiable information for internal purposes, including, but not limited to, improving the content of our Sites. We may use non-personally identifiable information collected on our Sites to enhance the Sites and our product offerings, to maintain and secure the Sites, and to understand the interests of Site visitors. Generally, we use non-personally identifiable information to analyze trends, administer the website, and gather information for aggregate use (IP addresses are not linked to personally identifiable information). We may also use the statistical compilation and aggregation of non-personally identifiable information and may provide such information to third parties for marketing, advertising or research purposes.
If we are sold or merged with another company, your personally identifiable information will be transferred. In this event, we will notify you before your personally identifiable information is transferred and becomes subject to a different privacy policy.
We are committed to keeping our customer's personal information confidential and private. Personal information and email address will not be sold, rented or leased to other companies, individuals or organizations. For added security, we do not collect or receive your credit card billing information. This secure, encrypted information is only obtained by our third party billing company, PayPal. We only receive information in regards to shipping orders or communicating with customers. This information may include the customer's name, shipping address, email address and phone number. Customer addresses may be utilized by Arrowhead International, LLC to contact customers.
We will occasionally update this Privacy Policy. This Privacy Policy may change from time to time, so please check back periodically. For material changes to this Privacy Policy, we will notify you by placing a notice on our Sites.
We maintain commercially reasonable safeguards to ensure the security, integrity and privacy of personally identifiable information submitted to our Sites. We may disclose personally identifiable information when required by law or when we have a good faith belief that such action is necessary to comply with a current judicial proceeding, court order, government investigation or legal process.

Read our Online Store Policies - Click Here

Information on ordering, shipping and return merchandise policies.

Contact our Online Store & Company - Click Here

Clinic Office Locations and Hours - Click Here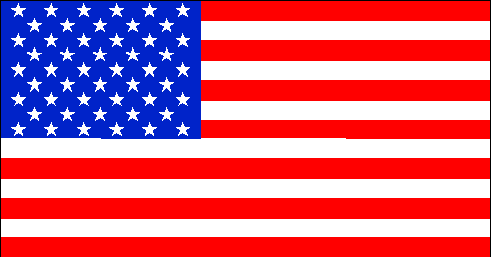 Thank you for your business !
Proudly serving customers over the internet since 2002.