(Click here to see the old label design)

Tineacide ™ Antifungal Cream

with Tea Tree Oil
Tineacide Antifungal Cream for Nail Fungus and Athlete's Foot - "Guaranteed to Succeed"
Manufacturer's Product Information
9 out of 10 doctors who tried Tineacide now recommend it exclusively! Just one drop of Tineacide antifungal cream rubbed into the involved area twice a day and you're on your way to more attractive fingers and toes. A unique blend of tea tree oil, aloe vera and effective medicines, Tineacide is a non-prescription cream that helps fingers and toes recover to a healthier, prettier look. Join the 8 out of 10 Tineacide users who report dramatic results. Take your gloves off...and your socks too!
Many doctors and pharmacists now recommend Tineacide over any other tropical product or oral prescription drug. Tineacide is a medically proven, non-prescription cream that absorbs quickly to kill the fungus that can infect fingernails and toenails.
Tineacide delivers an innovative blend of tea tree oil, lavender oil and effective topical medications to destroy fungus at the site of infection, while it soothes and moisturizes the dry, cracked skin around your nails. After you begin to use Tineacide, you may start to notice changes in the affected area within 2 to 3 weeks. For example, the area should begin to soften, and any unsightly debris from under the tip of your nails my begin to fall out. As the ingredients in Tineacide work to kill the fungus, you should continue to see the affected area soften and clear up. Because this treatment is a gradual and thorough process, you should obtain maximum results in 3 to 12 months, depending on the extent of the nail infection.
Consistency is the key to this hand and foot care treatment, so we strongly recommend that you follow the simple twice daily application to get round-the-clock coverage and to achieve optimal results. Once you have achieved maximum results, we recommend that you use Tineacide as directed at least once a week to protect against any reoccurrence of infection.
Tineacide also cures athlete's foot (tinea pedis), jock itch (tinea cruris) and ringworm (tinea corporis). We recommend Tineacide for the effective relief of the itching, cracking, burning and discomfort which can accompany these conditions.
Tineacide Ingredients
Tea tree oil (natural antifungal) and lavender oil in an emollient base including aloe vera, clotrimazole, undecylenic acid, urea and other ingredients.
Dr. Nelson's Comments
Tineacide and Nailstat have been the best topical toenail antifungal non-prescription medications I've ever used on my patients. Tineacide is a great product that has been able to help virtually everyone improve the appearance of their fungal nails. Patients have been very happy with the results of this simple, inexpensive and safe treatment. Although statistically not as effective as oral prescription medications, topical antifungals are much safer and only a fraction of the cost of oral medications. Oral antifungals can cost over $600 and have potential health risks. Before taking potentially risky oral antifungal pills, it's worth trying topical antifungal cream on nail fungus. One bottle will last about 60 days when as directed on 5 toenails. Six bottles will normally be needed to fully treat five to ten toenails. All topical antifungal medications, whether prescription or non-prescription, need to be used for about 2 to 12 months on toenails, depending upon how much nail plate is infected with fungus. Simultaneous treatment with topical and oral antifungal medications has provided my patients the fastest and best results, as compared to either treatment by itself. Thick nails should be thinned by cutting or filing before applying medicine. Nail polish and moist toes/feet can make the fungus worse. Skin (athlete's foot) can normally be treated in less than one month with one bottle. People who have had nail fungus are susceptible to getting reoccurrences of nail fungus, even after the nail has cleared. To help prevent reoccurrence, once or twice per week preventative treatment with Tineacide is effective. The Tineacide 100% Money Back Satisfaction Guarantee is the best available.
Click here to read more about the nail fungus infections and treatment, as well as the FDA advisory on oral antifungal medications.
Click here to read more about athlete's foot (tinea pedis) infections and treatment.
We also recommend Shumigator spray to eliminate shoe odor and kill the bacteria and fungus that live in shoes.
Key Benefits
| | |
| --- | --- |
| | Safe |
| | Effective - medically proven to kill fungus (unlike some other topical antifungals) |
| | Treats nail fungus, athlete's foot and more |
| | Economical |
| | Easy to use one-step treatment |
| | No prescription needed |
| | "Guaranteed to Succeed" - 90 day trial with money back guarantee - You have nothing to lose except the fungus! |

100% Money Back Satisfaction Guarantee - "Guaranteed to Succeed"
We're so confident that you'll love Tineacide Antifungal and that it will help to eliminate your nail fungus and athlete's foot, that Tineacide is backed by an unbeatable 90-day 100% money back satisfaction guarantee. Try Tineacide antifungal cream today and say goodbye to ugly nail fungus and athlete's foot!
| | |
| --- | --- |
| | Try Tineacide for 90 days as directed and if you notice no improvement in the fungal nails or athlete's foot, simply call for a full refund on your purchase price! The pamphlet with refund instructions and customer service phone number will be included with your order. This is the best guarantee you'll ever find on an antifungal product! |

Ordering Information
On Sale for limited time for only $12.95 (USA funds) when you order 6 bottles (plus S&H).
Compare our low prices to others who charge as much as $29 for Tineacide.
Six bottles will normally be needed to fully treat 5 to 10 toenails.
Major credit cards and internet e-checks accepted.
Secure, encrypted online orders accepted through PayPal.
Fast, easy, convenient orders with buyer protection.
Tineacide Antifungal Cream - 1 Bottle
(35 gram / 1.25 oz. bottle)
Sorry, Out Of Stock On This Website, But Is Available From Our Affiliated Website:
Buy Tineacide Antifungal
Buy Tineacide Antifungal
Tineacide Antifungal Cream - "6 Pack"
SPECIAL: Buy 6 bottles and SAVE $18.00
Sorry, Out Of Stock
Sorry, Out Of Stock

No International Orders Accepted For Tineacide, Except For Canada.

Attention Customers: You can also purchase Tripod Nailstat Antifungal from our other website. Click here to go to that website.
Mail Orders: Click here for the mail order form.
SPECIAL DISCOUNT: Buy a "6 Pack" of Tineacide and SAVE $12.00 off the regular price.
Save money on S&H charges when you order more than one bottle (compared to ordering one bottle at a time).
Charges will be billed under "Arrowhead International, LLC".
Very large orders may require additional shipping charges. If this situation applies to your order, you will be contacted before the shipment is sent.
90-DAY, 100% SATISFACTION GUARANTEE: For more information on our satisfaction guarantee, merchandise return policies, shipping information, company contact information and secure online ordering, please click here.
**Unlike some companies, we don't charge restocking fees for new returned merchandise**

Product Cautions
For external use only. Do not use on children under 2 years of age except under the advice and supervision of a physician. If irritation occurs or if there is no improvement within 4 weeks (for athlete's foot or ringworm of the skin) or within 2 weeks (for jock itch), discontinue use and consult a physician or pharmacist. Keep this and all drugs out of reach of children. Children under 12 years of age should be supervised in the use of this product. Use only as directed.

Medical Information and Treatment of Nail Fungus
For more information on the symptoms and treatment of nail fungus (onychomycosis) and athlete's foot (tinea pedis), visit our "Foot and Ankle Medical Information" page.

Kill the Fungus and Odor Causing Bacteria in Your Shoes
Shumigator Shoe Odor Eliminator Spray - Stops and prevents shoe and foot odor. Also helps treat and prevent athlete's foot and nail fungus by killing the fungus and bacteria that live in your shoes.
100% Money Back Guarantee if you're not satisfied with the results!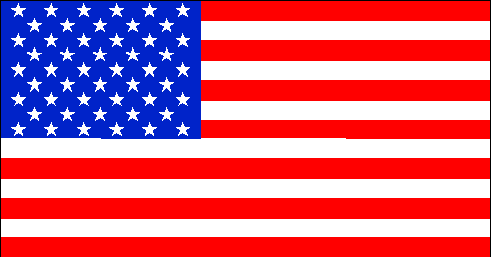 Thank you for your business !