| | |
| --- | --- |
| | Shumigator ™ Shoe Odor Eliminator |
Shumigator Shoe Odor Eliminator- "100% Satisfaction Guarantee"
Manufacturer's Product Information
Stop shoe odor Fast! The only thing you have to lose, is the odor!
99.9% Kill Rate in just 15 seconds!
Shumigator safely eliminates bacteria and fungus that can cause offensive odor in:
| | |
| --- | --- |
| | Athletic shoes |
| | Work shoes |
| | Children's shoes |
| | Clothes hamper |
| | Athletic gear |
| | Gym lockers & gym bags |
Shumigator helps prevent athlete's foot.
Shumigator is so effective that one bottle will treat 6 pairs of shoes for 6 months.
Shumigator is backed by a 100% money back guarantee.
Just think, right now your shoes are infected with odor-causing microbes that are too small for your eyes to see. But they exist, and they can cause your shoes and your feet to have an embarrassing odor. Do you know that as you wear shoes and your feet perspire? Bacteria, fungus and other microbes which naturally grow on your feet, are absorbed right into your shoes. These microbes cause shoes to have an offensive odor and can contribute to skin infections.
Shumigator is an amazing spray which destroys the microbes that cause foul odor in shoes. Shumigator doesn't mask your shoe odor like other products. This powerful spray will eliminate shoe odor in six pairs of shoes for six months, but there's more. By eliminating the embarrassing smell in shoes, Shumigator helps get rid of offensive foot odor too. So now you can kick off your shoes with confidence!
If you are one of the millions of people who suffer from athlete's foot, Shumigator can help control it. Do you know that athlete's foot (tinea pedis) is a very common, persistent infection? It is caused bya fungus that thrives in warm, moist environments, just like your shoes.
The great news is that Shumigator kills the stubborn fungus and bacteria that invade shoes. So when you treat your feet with athlete's foot medication, it makes perfect sense to treat your shoes with Shumigator.
Shumigator also kills the fungus in shoes that can cause fungal nail infections.
See the results for yourself!
The effect of Shumigator on the bacterial/fungal growth from a pair of basketball shoes.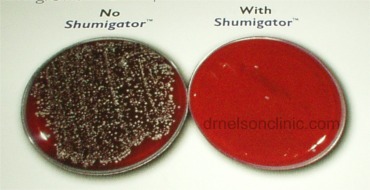 These culture dishes show the bacteria growth from a pair of college basketball player's shoes. One shoe was sprayed with Shumigator. The black and gray colored growth in the left dish is bacteria from the untreated shoe.

Key Benefits
| | |
| --- | --- |
| | Safe |
| | Effective - Stops the odor! |
| | Helps treat and prevent athlete's foot and nail fungus infections |
| | Economical |
| | Easy to use one-step treatment |
| | No prescription needed |
Click here to read more about the nail fungus infections and treatment, as well as the FDA advisory on oral antifungal medications.
Click here to read more about athlete's foot (tinea pedis) infections and treatment.

100% Money Back Guarantee - you have nothing to lose except the odor!
Try Shumigator and if you're not satisfied with the results, you can get a full purchase price refund!

Ordering Information
For Sale now for only $14.95 (USA funds), plus S&H.
***Quantities are very limited. Orders are limited to our current inventory of this product.***

SORRY, WE ARE SOLD OUT OF THIS ITEM.
Major credit cards and internet e-checks accepted.
Secure, encrypted online orders accepted through PayPal.
Fast, easy, convenient orders with buyer protection.
Shumigator Odor Eliminator
(2 oz. / 59 ml bottle)
$14.95 each
Sold Out
International Shipping Surcharge
All orders shipped outside the USA (except Canada) must add this fee to the order.
Only one international surcharge is needed regardless of how many different products are ordered.
$7.95
Mail Orders: Click here for the mail order form.
Save money on S&H charges when you order more than one bottle (compared to ordering one bottle at a time).
Note: Maximum of 12 bottles of Shumigator per order.
Charges will be billed under "Arrowhead International, LLC".
SATISFACTION GUARANTEE: For more information on our satisfaction guarantee, merchandise return policies, shipping information, company contact information and secure online ordering, please click here.
**Unlike some companies, we don't charge restocking fees for new returned merchandise**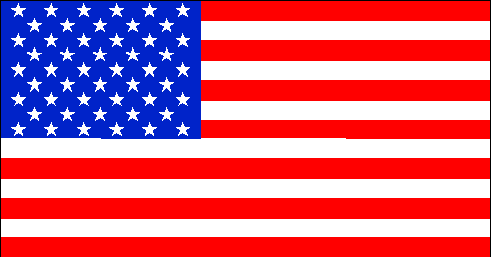 Thank you for your business !