Dr Mark Nelson
Foot & Ankle Specialist
Clinic Home Page
Foot Care Store
Foot Medical Information

| | |
| --- | --- |
| | Tripod Nailstat ™ Antifungal Toenail Formula |
Manufacturer's Product Information
Tripod Labs™ Nailstat™ Formula is a unique "one-step" treatment for fungal nails (onychomycosis). The antifungal cream contains grape seed extract, the most potent naturally occurring antioxidant. The cream is applied directly to each affected nail, to soften and increase the permeability of the nail. This deep-penetrating cream contains tea tree oil, oregano, lavender extract and other herbal and non-herbal antifungal (Miconazole Nitrate or Clotrimazole) medicine. The cream is applied directly to the nail and the surrounding area. The potent antifungal Nailstat™ Formula ingredients penetrate the entire nail and nail bed and kill the nail fungus.

Apply Nailstat™ Formula daily (morning and night) for approximately six months to one year, the time it takes for a new, healthy nail to replace the fungal nail. The softened, fungal nail may fall off during the treatment period as Nailstat™ Formula destroys the fungus infecting the nail, especially if the fungus infects most of the nail. This is a normal reaction and will not cause any pain or discomfort. With continued use, you should begin to see growth of a new, healthy nail.

Nailstat™ Formula Instructions
Used to treat fungal nail infections on feet and hands.
Clean and dry nail surface completely, including removing any nail polish.
Apply a thin layer of Nailstat antifungal cream to all affected nail surfaces.
Repeat application process twice daily, with the last application before bed.
Let dry briefly before wearing socks.
Between applications, file nail surface with an emery board to enhance treatment.
Be patient. Nails grow slowly and complete treatment may take from six to nine months.
Penetration of Nailstat™ Formula will be most effective if nail is kept thin; visit your podiatrist regularly to maintain healthy nail texture.
Refer to side panel of Nailstat™ Formula for additional information.
Dr. Nelson's Comments
Tineacide and Nailstat have been the best topical toenail antifungal non-prescription medications I've ever used on my patients. Nailstat is a great product that has been able to help almost everyone improve the appearance of their fungal nails. Patients have been very happy with the results of this simple, inexpensive and safe treatment. Although statistically not as effective as oral prescription medications, topical antifungals are much safer and only a fraction of the cost of oral medications. Oral antifungals can cost over $500 and have greater potential health risks. One bottle will last about 60-90 days when as directed on 5 toenails. All topical antifungal medications, whether prescription or non-prescription, need to be used for about 2 to 12 months on toenails, depending upon how much nail plate is infected with fungus. Simultaneous treatment with topical and oral antifungal medications has provided my patients the fastest and best results, as compared to either treatment by itself. Thick nails should be thinned by cutting or filing before applying medicine. Nail polish and moist toes/feet can make the fungus worse. Skin (athlete's foot) can normally be treated in less than one month with one bottle. People who have had nail fungus are susceptible to getting reoccurrences of nail fungus, even after the nail has cleared. To help prevent reoccurrence, once per week preventative treatment with Nailstat is effective.
Click here to read more about the nail fungus infections and treatment, as well as the FDA advisory on oral antifungal medications.
Click here to read more about athlete's foot (tinea pedis) infections and treatment.
We also recommend Shumigator spray to prevent shoe odor and kill the bacteria and fungus that live in shoes.
Key Benefits
| | |
| --- | --- |
| | Safe |
| | Effective |
| | Economical |
| | Easy to use |
| | No prescription needed |

Ordering Information
On Sale now for only $xx.xx (USA funds), plus S&H.
Compare our low prices to others who charge over $25 for Nailstat.
Major credit cards and internet e-checks accepted.
Secure, encrypted online orders accepted through PayPal.
Fast, easy, convenient orders with buyer protection.
Tripod Nailstat Antifungal Cream
$xx.xx each
Sorry, Out Of Stock On This Website, But Is Available On Our Affiliated Website:
Buy Nailstat Antifugal

No International Orders Accepted For Nailstat, Except For Canada.
This item can be purchased in person by visiting our clinic offices.

Attention Customers:
You can still purchase
Tripod Nailstat Antifungal
from our other website for $23.95.
Click here to go to that website.

Note: Due to manufacturers variations the package may contain 2 tubes consisting of Step One (1pcs. 1.25 fl oz/37 ml) and Step Two (1pcs. .75 fl oz/22.2 ml) or it may contain 1 larger tube (2.5 oz) combining all the medications.

Tineacide Antifungal Cream is now available for online ordering. Only $14.95. Tineacide has a 90 day Money Back Satisfaction Guarantee. Click here for more information.


Medical Information and Treatment of Nail Fungus
For more information on the symptoms and treatment of nail fungus (onychomycosis) and athlete's foot (tinea pedis), visit our "Foot and Ankle Medical Information" page.

Kill the Fungus and Odor Causing Bacteria in Your Shoes
Shumigator Shoe Odor Eliminator Spray - Stops and prevents shoe and foot odor. Also helps treat and prevent athlete's foot and nail fungus by killing the fungus and bacteria that live in your shoes.
100% Money Back Guarantee if you're not satisfied with the results!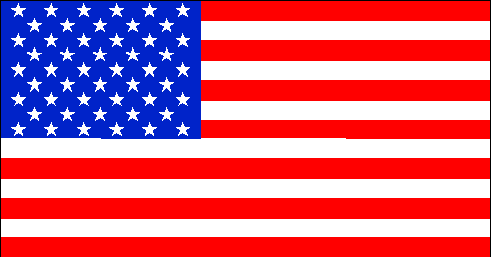 Thank you for your business !