The Strassburg Sock Night Splint
for Plantar Fasciitis ("Heel Spurs")
The Strassburg Sock ™ Night Splint
Treats plantar fasciitis heel pain at night while you sleep in comfort. Plantar fasciitis is also commonly called "heel spur syndrome" or "heel spurs". This style of night splint is usually more comfortable to wear while sleeping than traditional hard plastic back style night splints. Plus, the Strassburg Sock night splint is much less expensive than most other styles of night splints.
Please also look at our Royce Airform Night Splint, which is our #1 most popular and most comfortable night splint.
Key Benefits
· Effective - mean recovery time of only 18.5 days! (according to research study by Dr Barry)
· Comfortable (some hard plastic night splints can be uncomfortable to wear)
· Economical (About half the cost of plastic style night splints)
· No prescription needed
· Podiatrist recommended
· 100% Money Back Guarantee*
Free Bonus*: Biofreeze Pain Relieving Gel
When you order a Strassburg Sock, you'll receive a free sample of Biofreeze pain relieving gel. Now you'll be able to discover for yourself the wonderful pain relieving abilities of Biofreeze gel that patients with foot pain are raving about.
(*This offer is for a limited time only, while supplies last, and may be discontinued at any time without notice.)
Manufacturer's Product Information:
How does the "Strassburg Sock" night splint work?
This easy to use, inexpensive device is designed to keep tension on the tissue (plantar fascia) so it heals in a stretched position at night. In this way many users find a reduction of their morning pain, some have noticed a reduced recovery time and yet others have reduced the need for medications.
When worn as prescribed, it does not allow the plantar fascia to contract while the foot is in a relaxed position. The device holds the ankle and forefoot joints in a position of slight dorsiflexion that prevents a position of plantarflexion and the plantar fascia is not allowed to contract (tighten). In addition, the stretching of the plantar fascia over a long period of time helps to strengthen the foot's arch.
What is the "Strassburg Sock" night splint?
The device consists of a tubular knit material that fits "over the calf" with 2 attached adjustable straps to maintain the foot in a neutral to slightly stretched position. When worn at night the device will apply a force which results in the reduction and/or elimination of the pain felt during those first steps in the morning.
What are the advantages of the "Strassburg Sock" night splint?
· It is very easy to use.
· It does not lock the ankle joint into any one position thus allowing some movement between the various joints preventing possible joint compression pain.
· It can be safely worn for hours without adverse effect when applied properly.
· It can be worn to bed, provides no significant restrictions and will not interrupt normal sleep if worn as directed.
· It is an effective device providing low cost relief of "heel spur" symptoms.
· It can reduce/eliminate the pain experienced with the first morning steps. Many patients tell us they feel some relief after the first couple of nights use.
· It can, over a period of time, strengthen the arch of the foot.
· It can supplement and does not interfere with other various medical treatments.
In the July/August 2002 issue of the Journal of Foot and Ankle Surgery, an independent research study was published by Dr. Lance Barry. Dr. Barry's study, the second largest ever conducted to evaluate the effectiveness of a night splint, consisted of 160 patients, 89 used the Strassburg sock and 71 used stretching exercises. The results of the study were; the mean recovery time for the patients using the Strassburg Sock night splint was 18.5 days, 97.6% recovered within 8 weeks, and of the patients using the Strassburg Sock night splint all of them were able to use it as prescribed. This is a very important fact because in studies of other brands of night splints a significant number of patients did not complete the treatment due to the other brands of night splints being uncomfortable. To read more about this research study, click here.

Dr. Nelson's "Top 10 Tips" for Treating Plantar Fasciitis (aka - "Heel Spurs")
1) Wear a custom-made prescription orthotic (best treatment) or a high quality pre-made type arch support, like Orthofeet BioSole. - *very important*
2) Use a plantar fasciitis night splint, while sleeping or sitting down to gently stretch the plantar fascia and prevent it from tightening. - *very important*
3) Do "runner's stretches" (or other stretches) to stretch the back of the calves and the arch of the foot. - *very important*
4) Stretch the arch of the foot in bed before getting out of bed in the morning.
5) Don't run, jog or use stair climbers until the pain resolves. Wear supportive, cushioned, "athletic" type shoes.
6) Apply ice to the arch and heel after being active on the foot.
7) Consider taking anti-inflammatory medications (NSAIDs), if you can tolerate them, but be cautious of possible dangerous side effects.
8) Don't climb ladders, don't walk barefoot, avoid going up/down stairs, avoid prolonged walking/standing, don't rest the arch or heel on cross bars and avoid smoking.
9) If overweight, try to lose weight.
10) If not improving, see your podiatrist who may be able to offer you other treatments, such as "cortisone" injections, anti-inflammatory medications, extracorporial shock wave therapy, physical therapy, surgery and more.
You don't have to suffer with heel pain. You can get rid of your heel pain if you follow each of the top 5 suggestions listed above. If you do each of the top 5 suggestions on a daily basis, you have over a 90% chance of eliminating your pain due to plantar fasciitis (heel spurs).
Successfully relieving plantar fasciitis heel pain requires using a variety of synergistic treatment modalities. The goal is to stop the activities which are irritating the plantar fascia, position the foot into the correct anatomical alignment, reduce strain on the plantar fascia while standing/walking, calm down the inflammation and stretch out the plantar fascia, so that it can heal properly in an elongated position. The longer you let heel pain go untreated, the harder it becomes to eliminate the pain. For most people, using a combination of arch supports/orthotics, a night splint while sleeping or sitting down, stretching twice daily and modifying their activities is sufficient to make their plantar fasciitis heel pain progressively resolve. Fortunately, surgery is rarely needed. Keep a positive attitude and remember that, yes, you can usually eliminate your heel pain by using these treatment suggestions.

100% Money Back Guarantee
We're so confident that you'll love the Strassburg Sock and it will help to eliminate your foot pain, that we're willing to offer you a 30-Day, 100% money back guarantee so you can see the sock for yourself (less S&H). You don't have to suffer with arch and heel pain anymore. Find out for yourself why plantar fasciitis sufferers are raving about the effectiveness of the Strassburg Sock. Order the Strassburg Sock today.
Only new, unused Strassburg Socks are backed by the 30-Day, 100% Money Back Guarantee (less S&H).
For complete information on our money back guarantee, merchandise return policies, restocking fees, shipping information, company contact information and secure online ordering, please click here.

Ordering Information
Strassburg Sock
™

Night Splint

Compare our low prices to other retailers that charge up to $60 for the Strassburg Sock.

For Sale for only $34.95 (USA funds), plus S&H. Save 40% off retail price!
**Order 2 socks and get the second sock with no additional S&H charges (on the same order).**

Free Bonus*: Biofreeze Pain Relieving Gel sample included. (*limited time offer)

Sizes: (measure at the widest point of the calf)
Regular size - fits calf size of up to 16 inches (1 sock per package)
Large size - fits calf size of 16 to 21 inches (1 sock per package)

(Sizing tip: Measure your calf at it's largest circumference. If you're calf is borderline between the sizes, then choose the smaller size.)
Major credit cards and internet e-checks accepted.
Secure, encrypted online orders accepted through PayPal.
Fast, easy, convenient orders with buyer protection.
| | | | |
| --- | --- | --- | --- |
| Strassburg Sock ™ - Regular | $34.95 each | Sorry, Out Of Stock | |
| | | | |
| --- | --- | --- | --- |
| Strassburg Sock ™ - Large | $37.95 each | Sorry, Out Of Stock | |
Mail Orders: Click here for the mail order form.
Charges will be billed under "Arrowhead International, LLC".
Very large orders may require additional shipping charges. If this situation applies to your order, you will be contacted before the shipment is sent.
**Unlike some companies, we don't charge restocking fees for new returned merchandise**


Looking for Orthotics / Arch Supports?
Visit our Foot Care Store. We offer a variety of different models from WalkFit, SuperFeet, OrthoFeet, PowerStep and more.

Which Orthotic / Arch Support Should I Use?
Dr Nelson's comments:
The best fitting and functioning type of arch support is a custom made prescription orthotic, which can be made by your podiatrist. Generally, for most people, I recommend trying a pre-made arch support before progressing to an expensive pair of custom made orthotics. Finding a comfortable and effective pre-made arch support can be difficult. There are hundreds of varieties on the market and that can make it confusing for customers. Due to the variations in people's foot shapes, foot problems and style variations in different products, there is no "one type fits all" arch support available. That's why DrNelsonClinic offers different brands and models like OrthoFeet, SuperFeet, WalkFit and PowerStep to choose among. Fortunately, for most people, I've found that the OrthoFeet BioSole gel self-molding orthotics work the best and fit almost everybody. Among the hundreds of pre-made arch supports I've seen and used, the OrthoFeet BioSole models give the best support and pain relief for people with plantar fasciitis and heel pain. It's by far my favorite model for people with heel pain, due in part to the higher arch and shock absorbing gel under the heel. Be aware that the standard OrthoFeet BioSole "sport" model is rather thick through the arch and it fits into athletic, work boots and walking shoes, but may not fit into a shallow shoe, like a dress shoe. If you want to use the OrthoFeet in a shallow shoe, like a dress shoe, then use the "thin-line" or "high heel dress" models. The "sport" model may also be too high in the arch area for people with very flat feet. For elderly or arthritic people and those that want extra cushioning and softness under the foot, while still getting extra support under the arch, try the OrthoFeet BioSole "soft" model. If you don't need extra arch support or heel pain relief and only want shock absorption and cushioning under the foot, try the OrthoFeet "ThermoFit" model. After you start using any brand of arch supports, remember to break them in gradually, because is will take some time for the orthotic and your feet to adjust to each other. I personally use the OrthoFeet BioSole sport model in my athletic shoes and have found them to be as effective and comfortable as my expensive custom prescription orthotics. But, it did take longer to "break-in" the OrthoFeet supports than my custom orthotics. If you don't have plantar fasciitis or heel pain or if you have a flat foot and can't tolerate an arch support with a higher arch, but still want great foot support to relieve foot fatigue and strain, you should also consider SuperFeet Synergizer orthotics, which are our most popular arch supports. SuperFeet Synergizer orthotics have been highly recommended by sports and outdoor publications such as Backpacker™ magazine.

Medical Information and Treatment of Plantar Fasciitis
For more information on the symptoms and treatment of plantar fasciitis heel pain ("heel spurs"), visit our "Foot and Ankle Medical Information" page. To read more about different causes of heel pain, click here.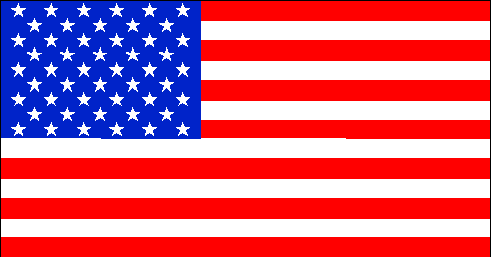 Thank you for your business !